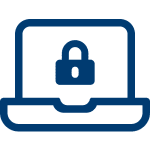 Multi-Factor Authentication (MFA) at BCIT improves our cybersecurity posture and is necessary to remain in compliance with our cybersecurity policies. MFA will be deployed for all faculty, staff, and contractors (not students) on September 28, 2022, with an early enrolment period starting on September 12.
Duo has been selected as the vendor for MFA at BCIT. Whether you have a BCIT issued device or are using your own personal device, Duo may be installed. MFA hardware tokens will be available for those without BCIT issued corporate mobile devices and who do not wish to use their own device.
All BCIT Faculty, Staff, and Contractors will be required to enroll in MFA to access the following services:
Designed for
Employees, Contractors, and Independent Affiliates
­­
Availability
24 hours a day/ 7 days a week/ 365 days a year
This service may be unavailable during select scheduled maintenance windows
­
Support
Contact the IT Service Desk
Cost
There are no additional costs associated with this service.